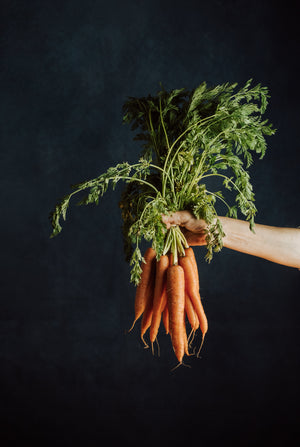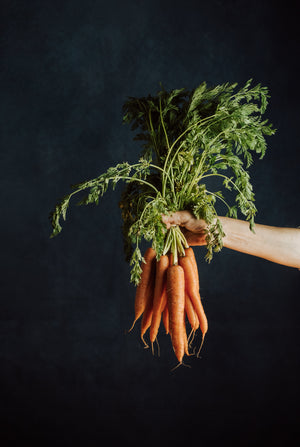 Fill Your Plate
Not The Planet
The Crisper Zero waste meal kit
How it works
Choose Your Meals
5 new plant-based recipes available every week! Skip or cancel at any time. No forced phone calls or complicated cancellations.
FREE Delivery & Pickup
Delivery every Tuesday (except holiday weeks). Leave your empties out on delivery day for pickup.
Eat Well & Feel Good
Enjoy peace of mind with a sustainable service that saves time, effort, and waste.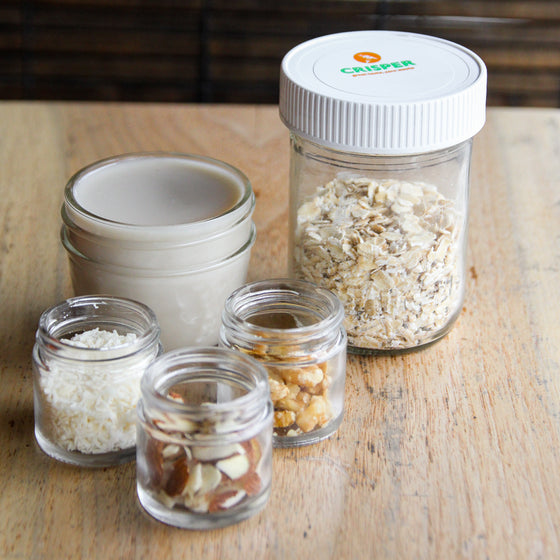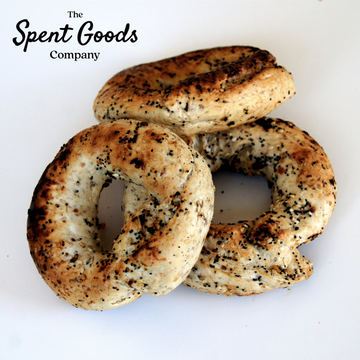 CHECK OUT OUR
ADD-ONS
Purchase these products and automatically add them to your next delivery for FREE!
SHOP ADD-ONS
Where we
Deliver
We've added the orange zones to our delivery area! Contact us if you're just outside the zone and we'll see what we can do.
Can You Deliver To Me?
The Proof Is In The Planet
★★★★★

It's as though Crisper read my mind... zero waste, interesting menus, just the right amount of food and prep time, and entirely plant-based. This service is so much more than a meal kit. It makes me feel like a functional adult who makes good decisions.
★★★★★

Finally the convenience of a meal kit without all the plastic waste! I love the variety of meal options each week, delivered fresh and on time. I'm not vegan and this kit has taught me how to cook delicious plant based meals a few times a week. The value for money is fantastic. 10/10!
★★★★★

Crisper is exactly the meal kit I was looking for. Healthy and delicious vegan food filled with fresh veggies and good quality protein sources. I've tried other meal kits before, but this one is by far the best. I used to hate how much trash previous meal kits produced!!
★★★★★

Tasty vegan recipes in sustainable reusable packaging! A wonderful addition to our weekly meal plans.
★★★★★

I love everything about this service! No waste, fresh healthy food and recipes that I wouldn't come up with myself, which is great for keeping my meals interesting! Cannot recommend them enough!
Crisper is a weekly meal kit delivery service. Your account will be charged every Friday, and meal kits are delivered the following Tuesday.
Your first meals are chosen during checkout, and afterwards you'll log into your account to choose each week. Choose before Friday to avoid auto-selection. Not sure where to log in? You can do it here
The Reusable Kit program is the cornerstone of our zero waste policy. We use high quality reusable packaging that we'll collect from you on your next delivery date. We ask that you gently rinse the containers and place them in the bin on your doorstep for pickup. Every kit comes with a checklist to help you make sure you've returned everything.
Your kit is fully customizable! Log into your account at any time to skip a week, pause, or cancel your subscription. You can also change the number of meals you receive if you decide that your current plan is too much or too little.
Not a problem! We'll leave the kit on your doorstep for when you get home. The food will stay fresh in the bin for up to 12 hours.
Absolutely! We prefer to leave kits in the lobby, with concierge, or at a food delivery table, but if your building is tricky we can bring it up to your door.
Unless we specify otherwise, our meals will stay fresh for up to one week from the delivery date. The sooner you make it, the fresher the taste!
Your kit comes with all of the ingredients you need except for salt, pepper, and cooking oil. Our recipes don't require any specialized cooking equipment except the occasional blender or food processor. Everything you need for a particular meal will be indicated on the recipe card, which you can check online before making your choices.
We will always list all of the ingredients we use in our recipes, however the kits are all assembled in the same kitchen. If you have a severe allergy we do not recommend purchasing our kits because we cannot guarantee the complete absence of allergens.
Our recipes are available as PDFs in the 'On The Menu' section of the website. We choose not to send printed cards to every customer as part of our zero waste mission, but we understand that this may be necessary for some. If you need a physical copy you can print one to use and reuse as often as you'd like!
Why
Zero Waste?
The accumulation of plastic in our oceans, natural areas, and even our bodies is a huge global challenge.
Recycling programs help us feel like we're taking care of the problem, but in Canada only 9% of our 3.2 million tonnes of yearly plastic waste actually gets recycled. The other 2.8 million - or 24 CN Towers worth - ends up in Canadian landfills. The only way to get rid of plastic waste is to stop using it in the first place!
Why
Plant-based?
Reducing or eliminating meat from our diets is one of the most environmentally impactful choices we can make as consumers.
That's why our meal kits are 100% plant-based! Our recipes are designed to give you the protein and nutrients of a healthy diet, all packed into a delicious meal. 
So whether you're vegan or vegetarian, trying to eat less meat, or just looking for something new, Crisper kits make it easy to add some plant-based variety to your diet!